Repairnet
Revolutionizing the way that white goods are repaired across the Netherlands.
What did we do?
Many mechanics are beholden to companies and manufacturers for the work they can carry out on a daily basis. We don't believe this is the way it should be, mechanics should have the flexibility to choose the jobs that best suit them, whether it be jobs closer to home or jobs that are more lucrative. Repairnet is set to revolutionize the way that white goods are repaired across the Netherlands
Challenge
After our first project in the washing machine market our next challenge was found in the Netherlands, in the very same field. We realised there was a high shortage of mechanics in the market and there was a discrepancy in how mechanics were receiving work and how we thought they wanted to receive work. In this market, some of the big companies are distributing the work and setting the price. We thought this was weird in a market where the mechanics are in short supply. It should be the mechanics who dictate their prices. Our hypothesis was that they would love to choose their own price and the work they accept. With our hypothesis in place we started our journey to turn this around by working on software that would enable the mechanics to do this.
Process
We had to build a lightweight application where we could test our hypothesis. This is exactly what we did. An application where mechanics set their own pricing per region and give them the option to accept work.
Result
We used our core system that was working for V-ZUG and built a layer on the system that was capable of testing how mechanics find the option to set their own region and give them the option to accept work instead of assuming that they accept this. The result was that we had a system with 30 mechanics in a demo environment. During this phase we were getting into contact with players on the market that are looking for ways to work together with us. Repairnet is pending based on negotiations with other companies.
New technologies and methodologies
With a growing team and a new project it was imperative we improved our ways of working. Throughout the journey of Repairnet, to ensure the highest quality of product, it was important to us to explore new methodologies and technologies.
How do you know what to build? This question is a really important one and often not so easy to answer. A design thinking workshop was used to fully understand our clients, their problems and to find innovative solutions.
Automated deployments
Automated deployments were vital in the development of Repairnet. Making use of the gitlab pipeline allows for continuous integration and continuous delivery, freeing up time for the developers to build new features. It has allowed for faster, more reliable deployments, whilst also improving the quality of code.
Due to the type of work carried out by mechanics, it is important that our application scales for times of high user traffic. Our app is hosted on Google app engine which is the leader when it comes to scalable apps. So if there are 1 or 1 million users using the application, it will operate at peak performance.
Customer relation is essential for our business, especially when it comes to Repairnet. Utilising Hubspot has allowed the team to efficiently manage all aspects of our communication.
"As a UX Desginer it's challenging but satisfying to creating a good user experience for a specific group as mechanics. "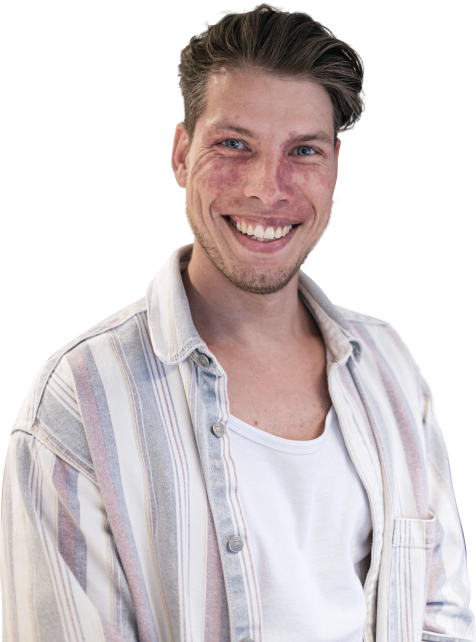 Jesson Honig
UX/UI Designer at IT